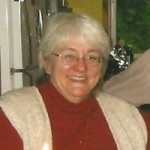 I love stories—reading them, telling them and living them. And because I like my stories to have a happily ever after ending, I decided to write romance.
Growing up in Texas, living on a ranch in Montana and a sail boat in the Pacific NW has given me plenty of story ideas.
My first romance, Waltz with a Cowboy, is available on Amazon. I'm working on edits of the second in the Sweetwater Springs Romance trilogy. It's called Second Chance for the Cowboy. Look for it in May, 2017.
I also love learning and discovering new ideas. I want to use this blog to share those ideas with you and to pick up new ideas, too.