Julie Christine Johnson's debut novel, In Another Life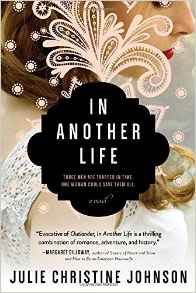 is a story of love and loss, death and re-birth. Historian Lia Carrer finds herself the connection tying Raoul, Lucas and Jordi together. She has no idea how or why but as reality begins to unravel she knows she must find the answers.
I loved this story. Ms. Johnson does a wonderful job of weaving the historical and the fantastical with just the right touch of romance and mystery.